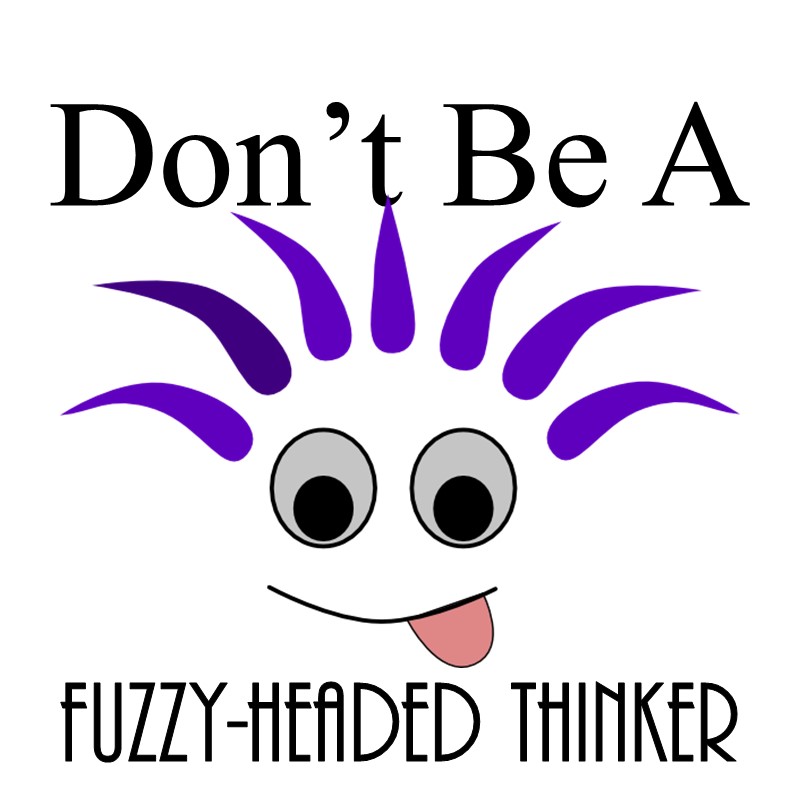 Don't be a fuzzy-headed thinker. Define situations in terms of behaviors. Fuzzy-headed thinkers use vague definitions and imprecise language. You're not quite sure what they are saying. You hear the words but it doesn't really make sense. Here are some examples of what to do.
Addiction isn't a moral failure. It is behavior which results from a damage reward system in the brain. Clean and sober should be behaviorally defined: no drinking or drugs. I add no coffee or cola, but that's just me. Make your definitions your own.
If you're a blogger, specify what behaviors you want your site visitors to do. Be clear on where you want them to click and what action you are called to them to do. Use words in your links like click, get, read and download. Super-blogger Pat Flynn says "Without a call to action, there will be no action."
If you're a parent, reframe "I want my kids to respect me" to "I want my kids to take turns talking" or "I want my kids to logically argue their points of view." Sometimes you'll need several clear statements to replace one vague statement.
Call To Action
Want more practical tips, sign up now for a weekly tip:
Free Practical Tips
Subscribe to get a practical tip every week. Only $6000 per day BUT on sale for...FREE.
What do you think? Was that a good call to action? What would have made it better?