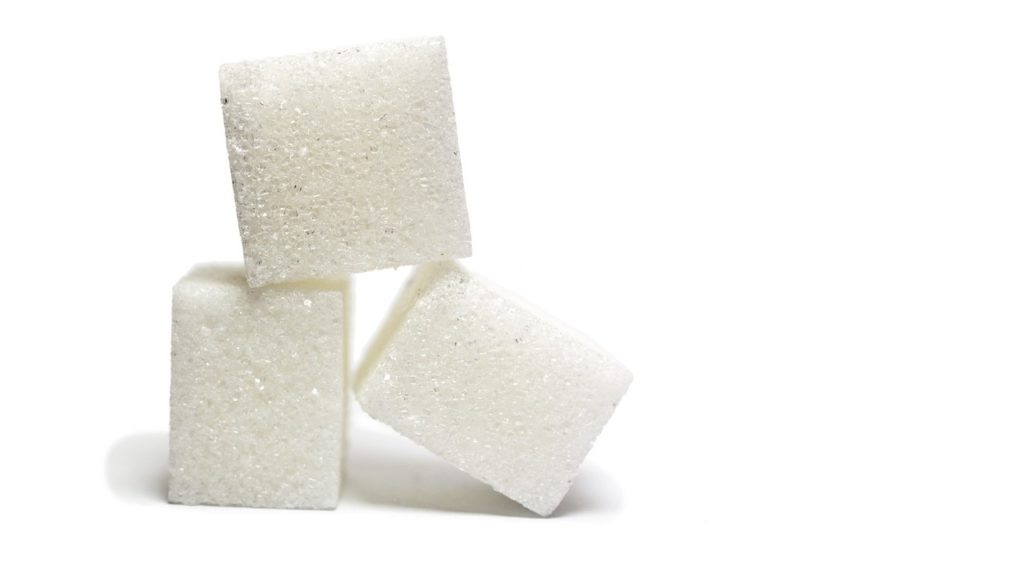 Many people are concerned about sugar. The following answer comes from my book 35 Questions About The Brain.
There is a lot of discussion about sugar in the press and on social media. You'll hear people saying that you can become addicted to sugar, your brain can't tolerate sugar, and that overeating, learning disabilities and depression are caused by sugar.
Sugar is not your enemy.
These claims come from well-meaning people who are concerned about obesity. They reason that if you can be scared away from sugar, you'll become less obese.
The problem of obesity is not that simple. There are genetics, environmental, cultural and lifestyle components all working together. Obesity has a multidimensional causation.
But let's take a closer look at sugar and its impact on your brain.
First, your brain requires sugar. Specifically, it uses the simplest of sugars: glucose. Every neuron in your brain is a small internal combustion engine that uses glucose as its fuel. No glucose, no neural firings.
Since glucose is so important to our survival, we're very good at finding and consuming things that have glucose or can easily be converted into glucose. You'll recall that the body converts everything we eat into glucose. How long the conversion takes depends on what we've consumed. It takes a long time to process the proteins, a medium amount of time to convert fats and a short time to reduce simple carbohydrates into glucose.
Glucose is burned for its energy, which is measured in calories. A calorie is a unit of energy. Your local biology teacher probably demonstrates this by adding some liquid oxygen to a sample and setting a torch to it. The food will burn brightly like a little fire. That's what "burning" calories means.
Think of carbs, fats and proteins as shipping containers of calories. They ship at different rates because of their different conversion rates. When the brain intakes glucose it takes note of what you did to achieve that and predicts how long it will be to the next shipment.
The brain uses several neurotransmitters to record the event. It uses dopamine to signal that something important has happened. The other neurotransmitters released when glucose arrives include serotonin (feeling of well-being), epinephrine (ready to do stuff) and norepinephrine (pay attention to this). The combination of these neurotransmitters make you feel good. It's why we like eating.
If the body only eats carbs, like a snack of chocolate cake, the brain notices the upsurge in glucose and marks the event as important, activating, soothing and attentive. It also reports pleasure. But after a bit of time, there is a sudden drop-off in supply which causes a "crash." The only choices are to eat more cake, find something else to eat or convert stored fat into glucose.
The brain doesn't like to reduce its stores of fat, just in case it's needed someday. And it isn't keen on eating something else because there will be a lag until the glucose arrives. So, if it has a choice, it will choose to eat more cake.
Alternatively, if you have a snack of cake and milk, the cake will be processed quickly but the crash will be avoided. The fat and protein in the milk will be converted and come to your rescue. The more milk and less cake, the less crash there will be. If the snack was a hot dog, tuna sandwich or chicken salad, there will be little or no crash.
Our problem isn't glucose. The problem is our supply of glucose. When we are out working in the fields and running away from sabre-tooth tigers, the most available foods were nuts and berries. We did even better when we caught an occasional squirrel or salmon.
Now it is not difficult to find food sources. There are plenty of options available. Unfortunately, the most packaged and easiest to carry options are naturally high in carbohydrates plus they often contain extra amounts of sugar. The many names of dextrose, fructose and simple carbohydrates appear on package labels and in fast food. Even things you don't expect to contain sugar receive this supplemental boost.
Using glucose is a natural process that keeps us alive. An oversupply of sugar in your food source is the problem. Just because it is available doesn't mean you have to eat it. The reward system of your brain isn't going to help you here. You going to have to pre-think your diet in order to make a change.
Got a question you want answered? Email me or post it on my Facebook page.